Staining your fence is the best and most affordable way to really protect your fence.  Let's face it, a fence is a huge investment.  Having it stained every 3 to 6 years will protect it from the elements, harmful UV rays, sun exposure, moisture, and makes it water-resistant.
Staining your fence prevents wood destroying insect infestations.  A good oil-based stain, a penetrating oil-based stain allows the fence to breathe, but it still protects it and keeps it from twisting splitting rotting, and pretty much just decaying of the fence. Proper staining and maintenance of your fence, keeps you from having to do major repairs on it and eventually a full installation again or a replacement.  Another reason that staining your fence is worth it is that it also gives you great curb appeal. It's aesthetically appealing and is a great way to get the HOA off your back if you're in an HOA area.
The cost of staining your fence is probably less expensive than you think.  We would love to provide you with a free quote.  Contact us today.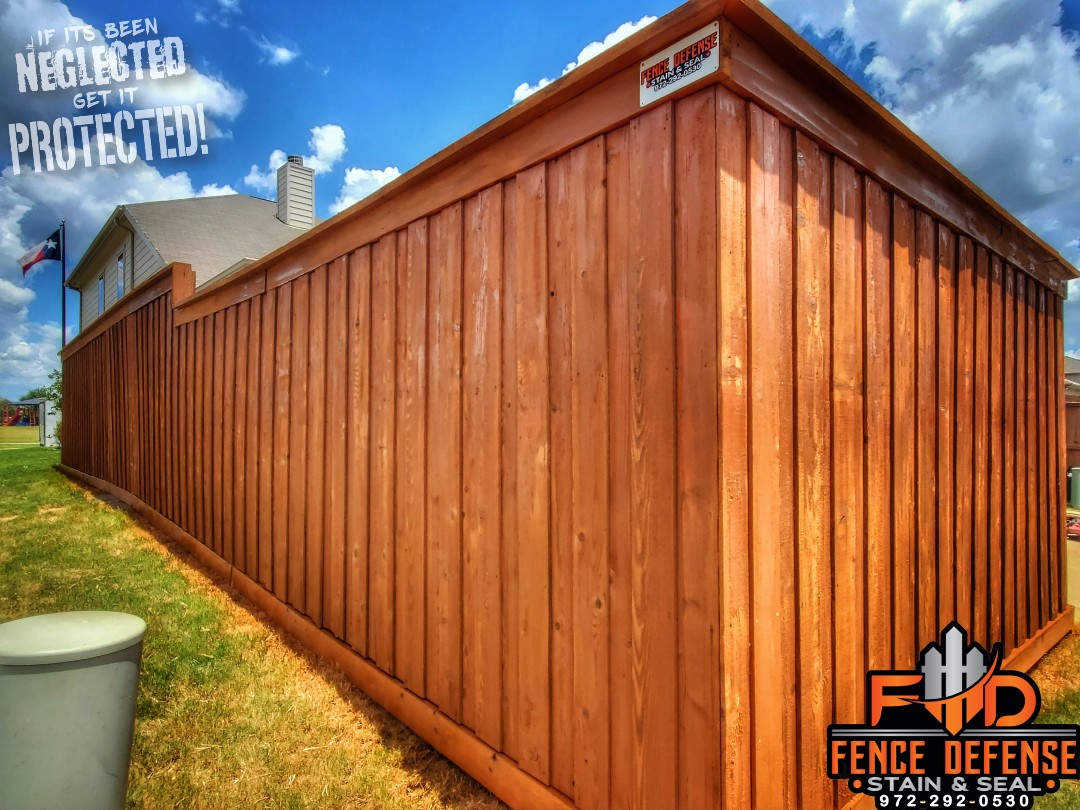 Our Wood Staining Services