Fence Staining And Installation
Yes, we do fence staining and installation, however, fence staining and repair is our main focus at Fence Defense.  There are times when repairs to your existing fence will simply be too costly to repair and you may be faced with installing a new fence.   Do not worry, our fence experts can handle all fencing needs including new installations.  When we first come out to your home or business, we will analyze your existing fence and give you the best honest recommendation and even provide you with a comparison quote for repairing your fence vs. installing a new fence.
Keep in mind we also provide the full fence staining service for your fence and by the time we are finished your fence will look amazing.   Take some time to look at some of our past projects located in our fence staining photo gallery.   We love showing off our work, and making our local communities stay looking fresh and clean.  We work with HOAs, and local city guidelines when building new fences and never cut corners.  All of our work is professional and comes with a no-cost warranty to you.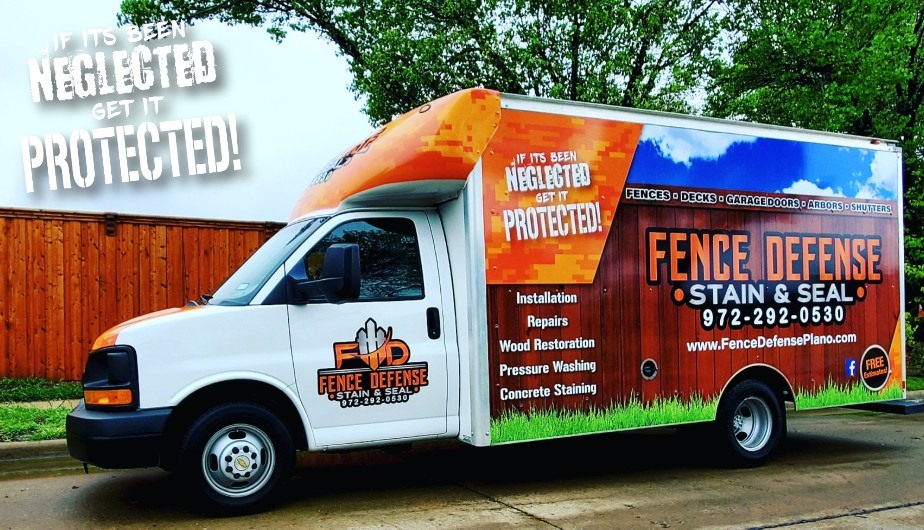 Our team at Fence Defense prides itself on handling all your fencing needs. Well-built fences not only enhance your outdoor area but also add natural protection for your home or business.
Types of Fence Installations
Whether you want natural cedar, pine, or a redwood fence installation, we can build to your style and budget.  You may be limited by your HOA to the type and style of fence you can build, but we will discuss that on an individual basis as we determine your needs. 
We work to provide all you need in maintaining the perimeter around your property with our specialists in the greater Plano, TX area and beyond. See our options in our gallery today.
Call Us Today For A Free Fence Staining And Installation Quote!
Our Wood Staining Services