Fence staining and repair is what we do best.  We understand that your fence may look like it is in bad shape, but with a few minor repairs and a fresh restaining, your fence can look new again.  We are experts at fence restoration, and there is no job too big or small for Fence Defense. Simple or complicated, we give you an honest evaluation of your fencing needs.
Please take some time to look through some of our pictures of past staining jobs so you can see the quality service we bring.  We value each new customer and treat your fence as if it were our own.  At Fence Defense,  we know the importance of fence preparation before starting any stain job, and we go above and beyond to ensure that the staining or repair job we complete on your fence is top-notch.  We take pride in the work we do, and will not be outdone by any other fence staining and repair company.
Benefits of Staining and Repairing Your Current Fence
Replacing your fence can be a greater cost than simply restoring your current fence.  When you're not in the market to spend thousands on a new fence, our team will work to refurbish and repair your existing fence. Our fence repair options come with great, all-inclusive pricing. When you need fence restoration that comes at affordable costs and quality results, look no farther than our team at Fence Defense.   There are instances where a fence may be beyond repair or the cost to replace may be less than the restoration.  We will let you know upfront if this may be the case for your fence.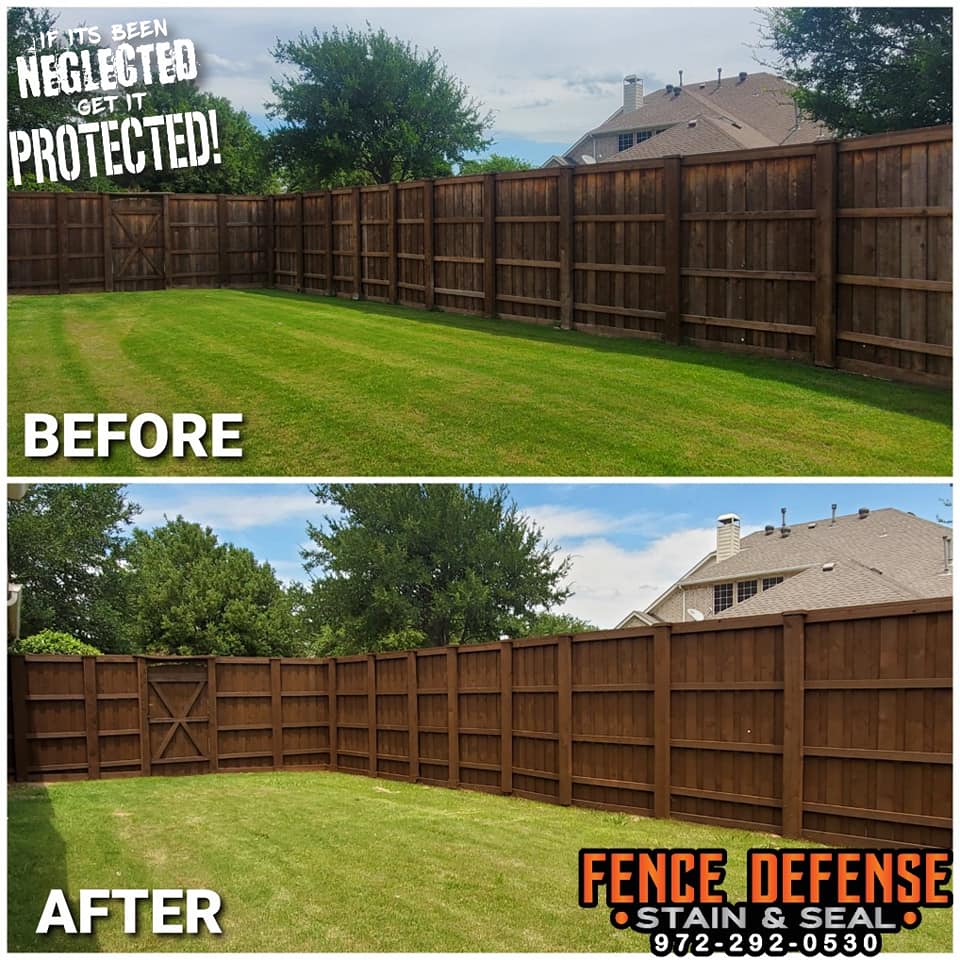 All of our fence staining and repairs in the greater North Texas area come with a no-cost warranty! We are a proud local business based in Plano, TX, and are passionate about servicing the local community around us.
Call Us Today For A Free Fence Staining An Repair Quote!
Our Wood Staining Services