For staining an average size fence, most fence-staining companies will charge on average somewhere between 55 and 65 cents a square foot. That estimate is just to stain a brand-new fence.  Most existing fences will need to be cleaned and then stained.
To do a basic soft wash on the fence and then stain, you're typically looking at between $0.65 and $0.75 cents per square foot, and that all depends on the size and condition of the fence.  You may find some companies charging up to a dollar per square foot, and some as low as $0.45 to $0.50 cents a square foot.  On average in the North Texas area a good price approximation to expect from a company that uses high-quality products and cleans your fence prior to staining, you should expect to spend approximately $0.65 to $0.75 cents a square foot. And that's for pretty much the full restoration.
As you can see the cost to hire a professional to stain your fence is really not very expensive.  Staining your fence is worth the cost, especially when you realize how much longer your fence will last, and how well you are protecting your investment.
In order for us to provide an accurate quote for your fence, we will need to come out and provide you with a free quote.  Every fence is different, so we want to make sure we give you the best quote in town.   Be sure to contact us today.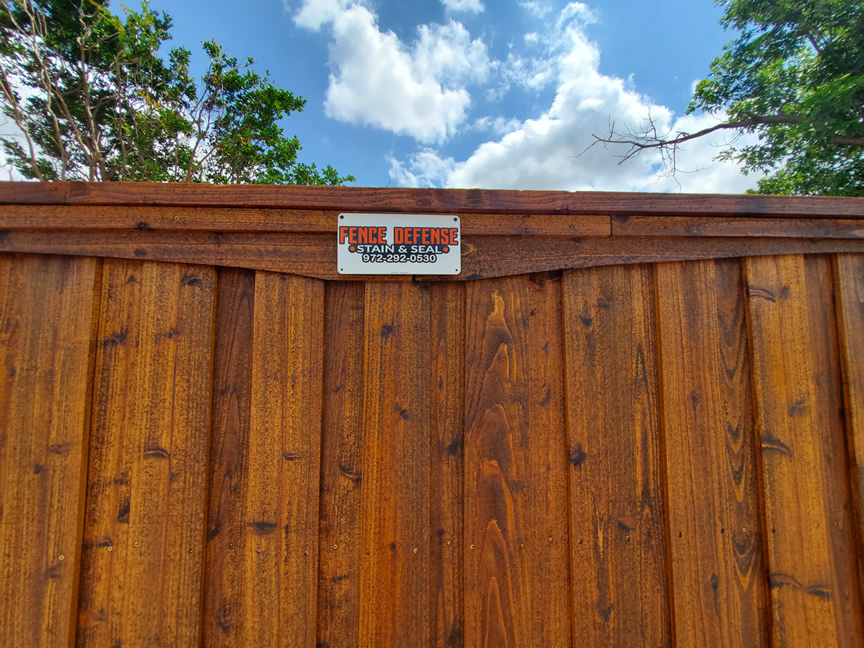 Our Wood Staining Services